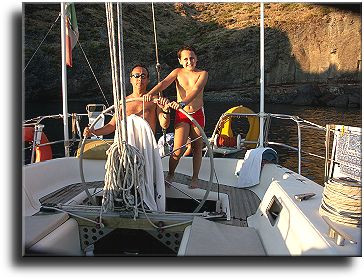 The Casa Editrice IL SOLE is proud to suggest to all the "SICILIAN ROUTES". More information available at: www.sicilyroutes.com.
Hello, I`m Ciro Grillo and my main purpose is to make your Sicilian adventure a positive one. I have served in the tourist industry for 27 years and have vast experience guiding small group tours. Not only can I ensure that you see all of the beautiful highlights that Sicily has to offer but I can also arrange trips to the rest of Italy.
The possibilities are endless! Whether you want to enjoy the Mediterranean Sea or the beautiful mountainous inland areas, I can accommodate all requests.
Explore the land of your heritage or simply enjoy the endless beauty and archaeological treasure that is Sicily.
We specialize in custom tours that include:
All accommodations (be it a hotel, unique selection of villas and private properties, B&B or charming Italian farmhouse (agriturismo)
Custom tours by an English/Italian speaking guide
Comfort travel in a private car or van (if the group is larger) with an experienced driver
Excursions to outlying islands via deluxe sail or motor yachts
Visits to the town of your family ancestry (research on family history can also be accomplished)
Wine tours and exposure to the "REAL" Sicilian cuisine.
Traditional Sicilian Cooking course
Genealogic research service provided by Giovanni Montanti at www.sicilyvideo.it - Email info@sicilyvideo.it
New!! WEDDINGS in Sicily: There are many spectacular wedding locations around Sicily. Whether you wish a wedding in Sicily across this fantastic island we can give you all the help you need.
1st class and quality holidays in Sicily. All that we propose, accommodations, wineries, coastal and country retreats and chartered yachts, in Sicily, are the best. If you hunger for quality, authenticity, honest opinions & excellent service from people who really know Sicily, you have found the right place.
Ask us to tailor an escorted holiday for your private group: Call or email: Ciro Grillo + 39 393 8161997 - Email: cirogrillo@msn.com
Us Agent: PiazzaSicilia, LLC - 1099 General Knox Road - Washington Crossing, PA 18977 - Phone: (215) 369-7630 - Fax (215) 325-1074 - Email: piazzasicilia@aol.com